If you haven't been following the  recent controversy  surrounding Honest Company's sunscreen, here's a quick overview.
Honest Company, owned by Jessica Alba, is under fire because a  sunscreen it manufactures  appears  to be ineffective.
Customers across the U.S. are posting photos of their sunburned skin after using the SPF 30 product.
The company promotes its products as "safe and eco-friendly."
The Food and Drug Administration says a third party independently verified the product as effective, but customers are disagreeing – loudly.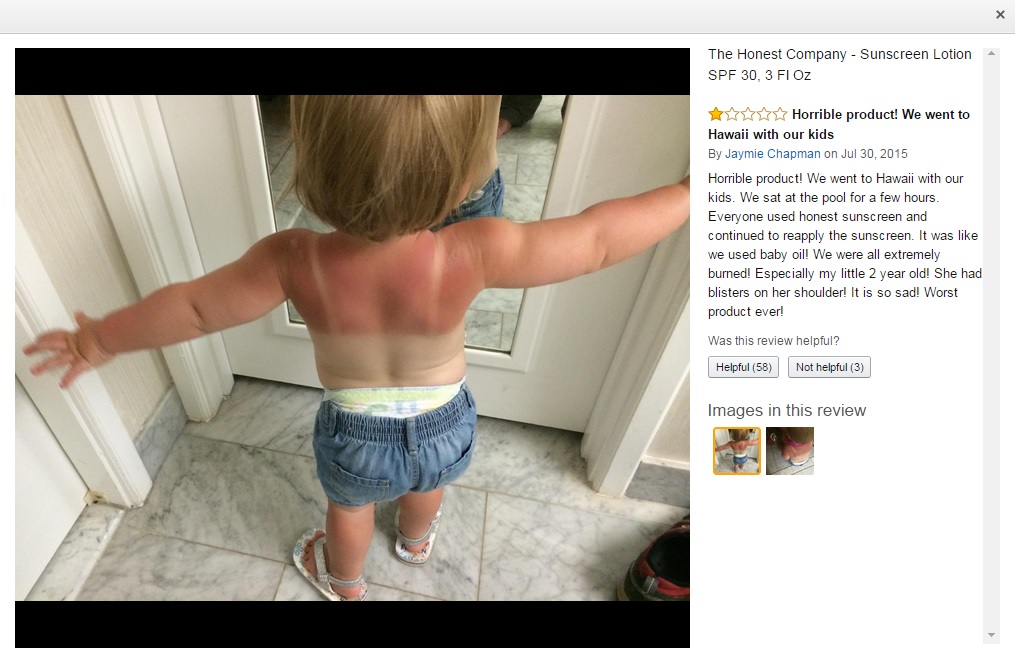 So, why is this a problem right now?
According to Forbes, the sunscreen was recently reformulated after  complaints it was greasy and thick. The reformulation may have made it more aesthetically pleasing, but it also removed most of the zinc oxide, a key ingredient used to protect from UV rays.
But, don't throw out your Honest Company products just yet.
The entire controversy could be due to  user error. Customers need to shake the tube before applying or the lotion won't be effective, a fact that may have escaped these red reviewers. If we can offer a prediction, the social media world will not be satisfied with being told it's at fault.
However the controversy shakes out, always be sure to read product instructions. Don't  ignore small steps, like shaking, and use your skin care products as they're meant to be applied.